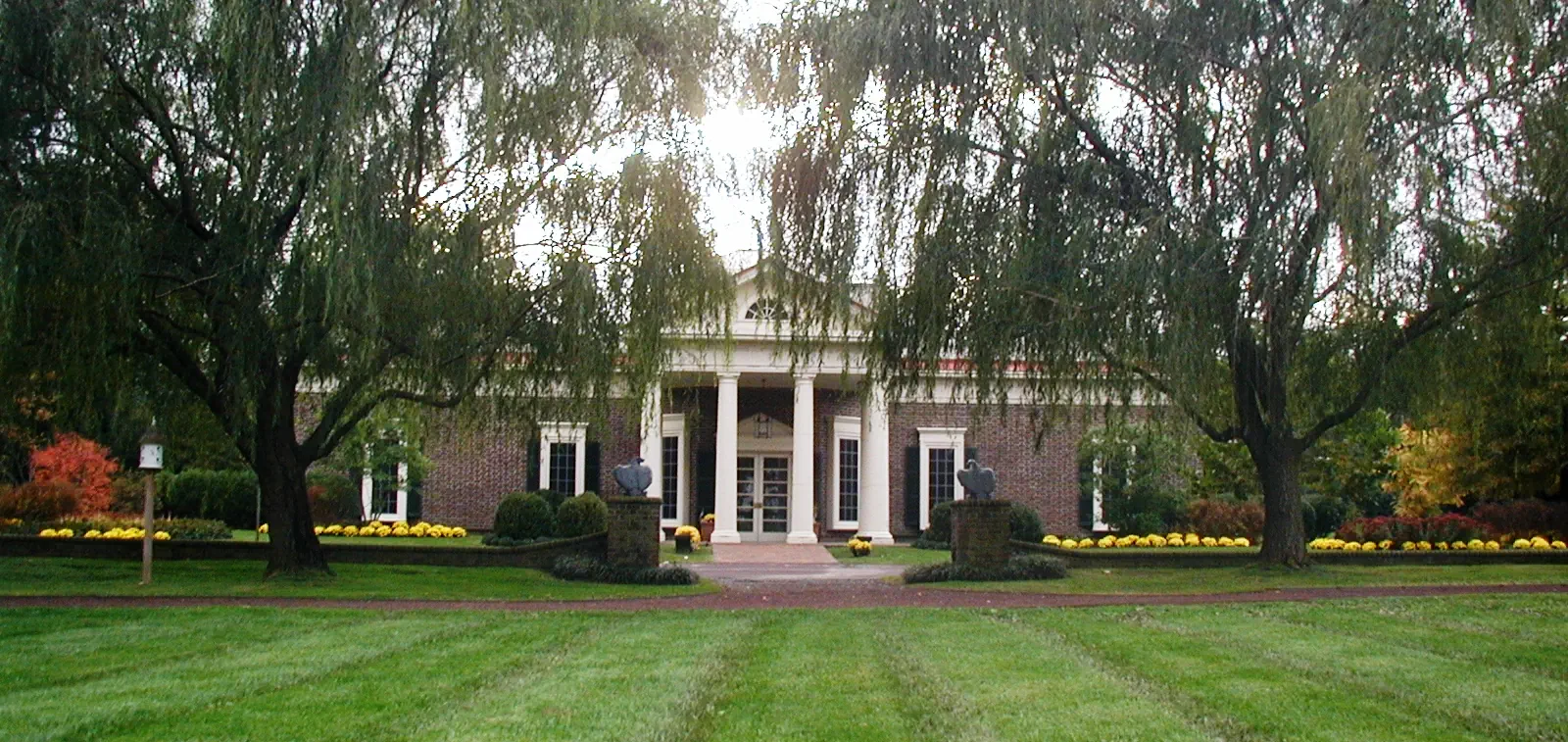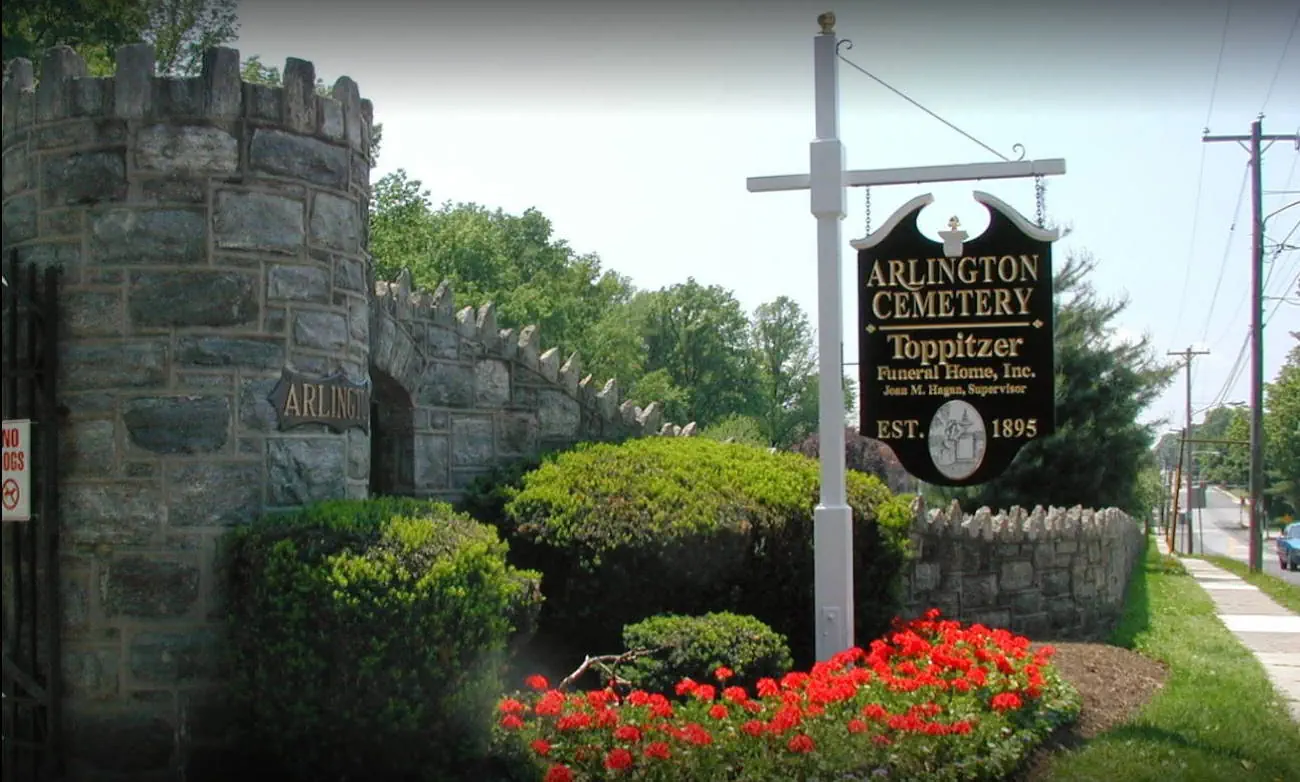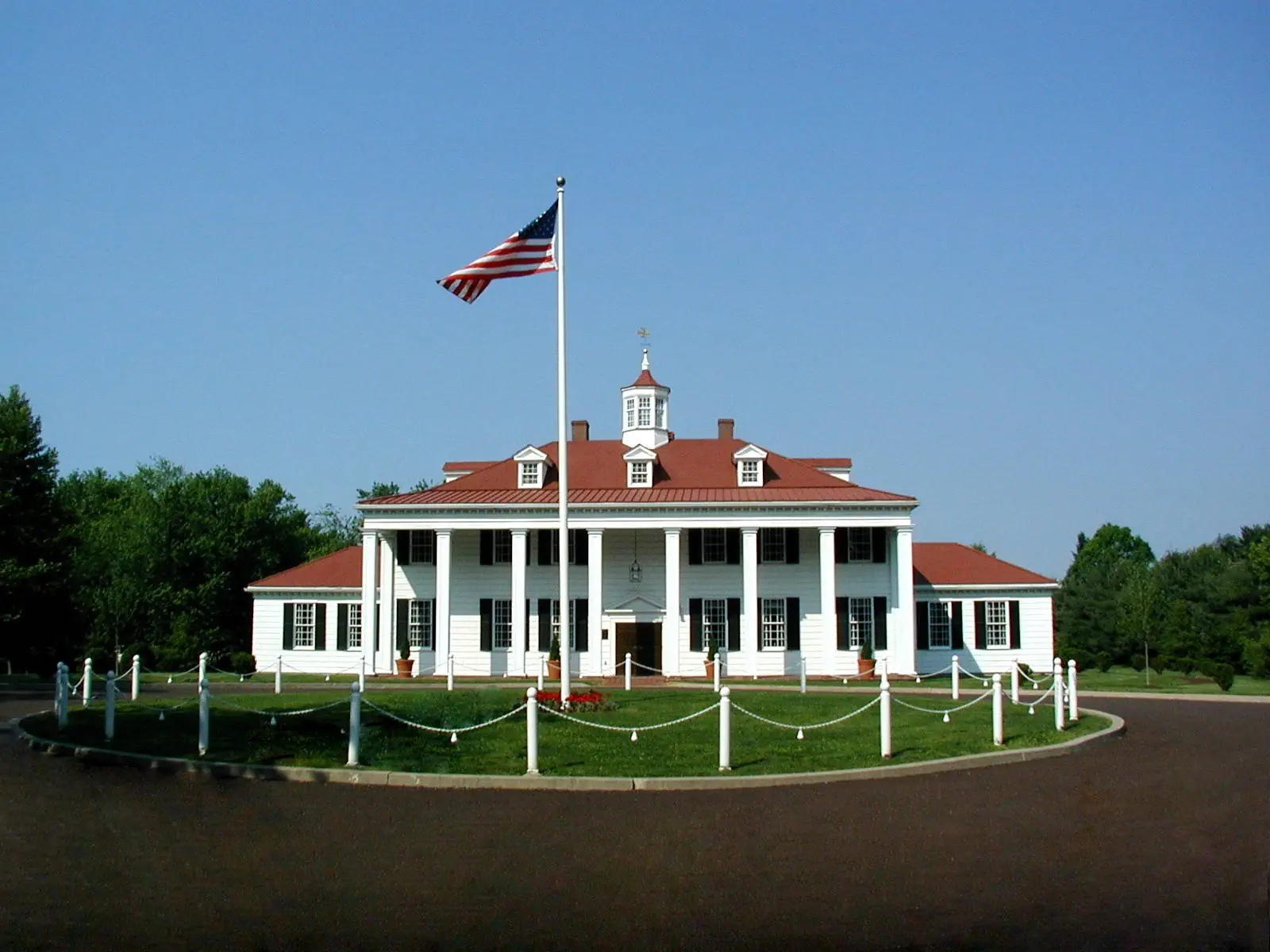 main building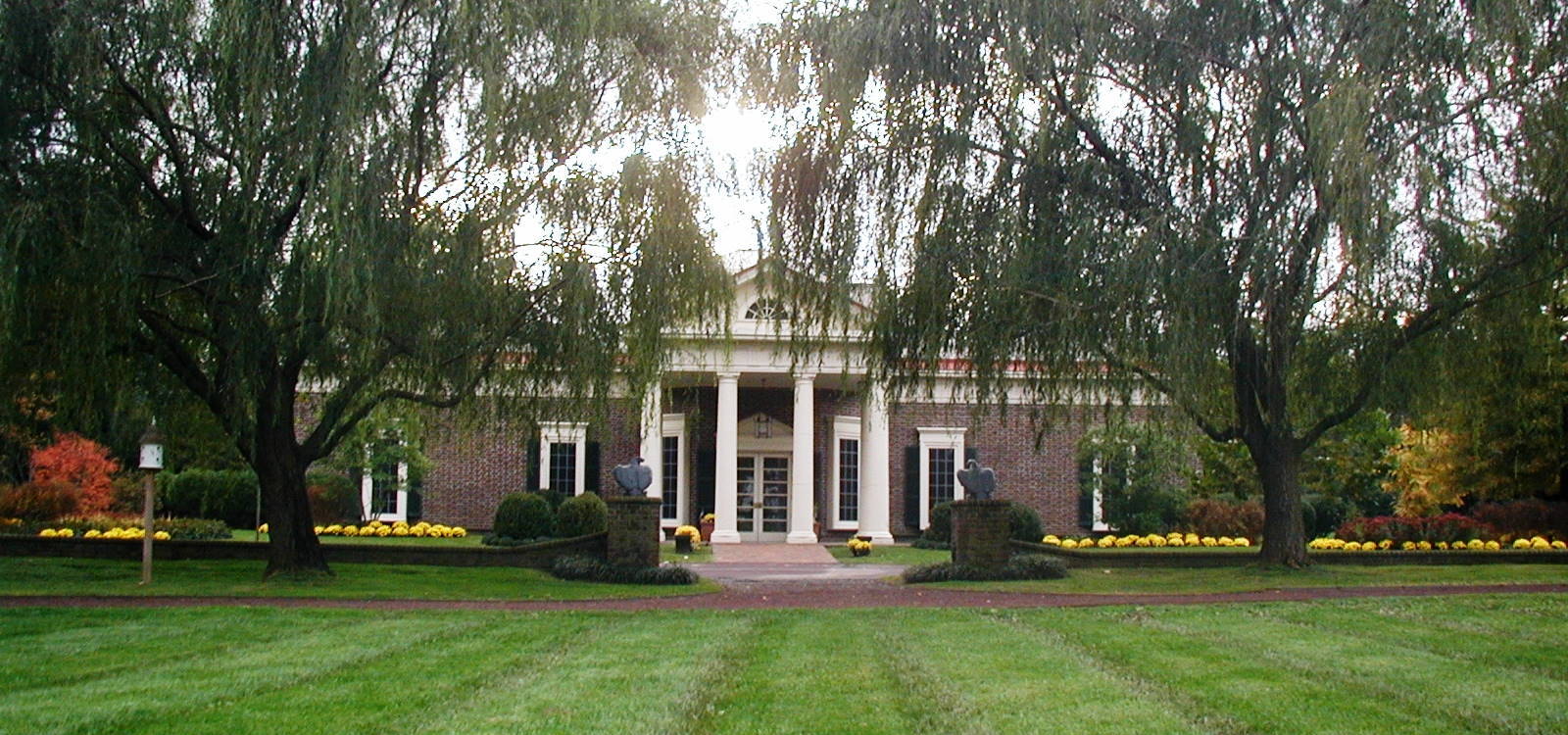 sign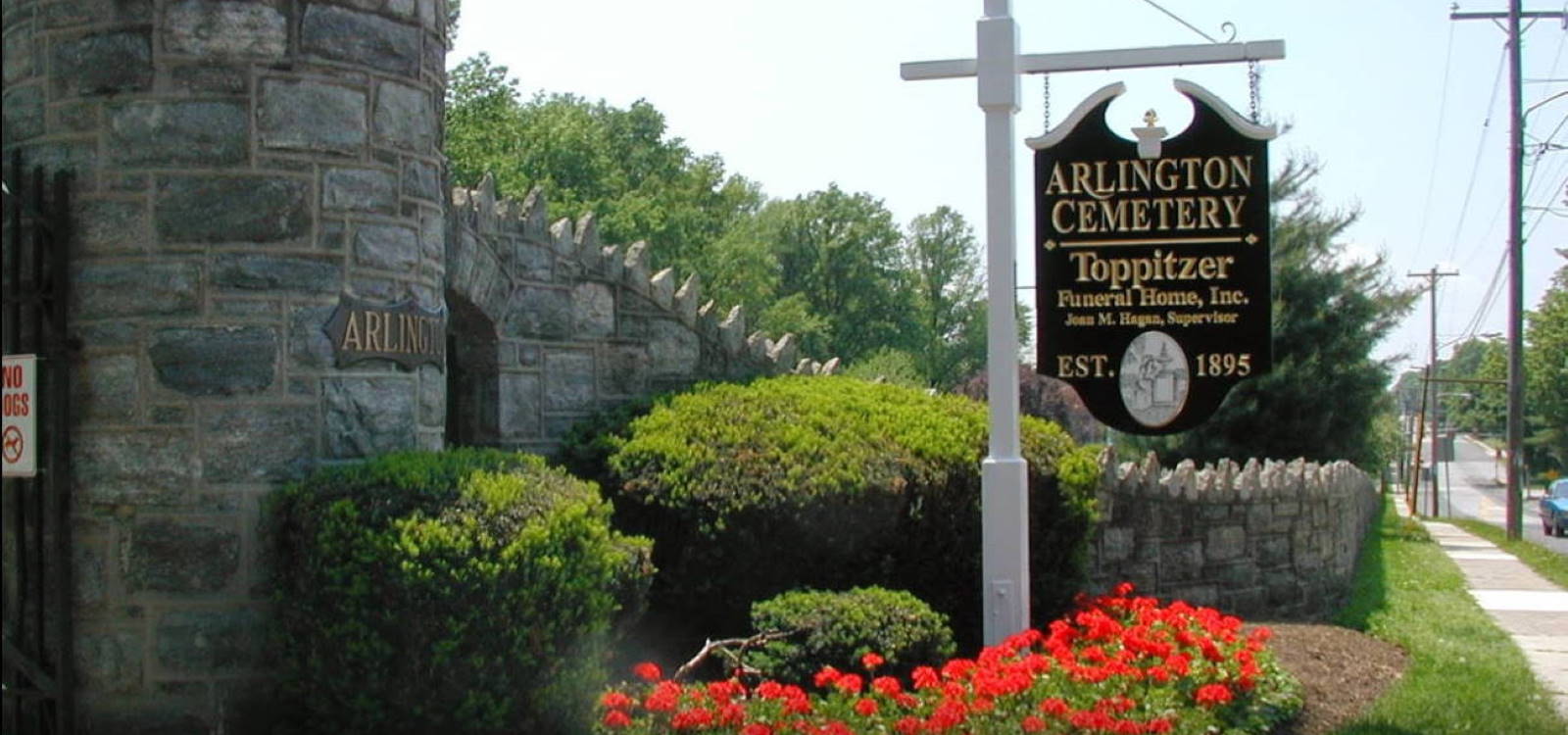 office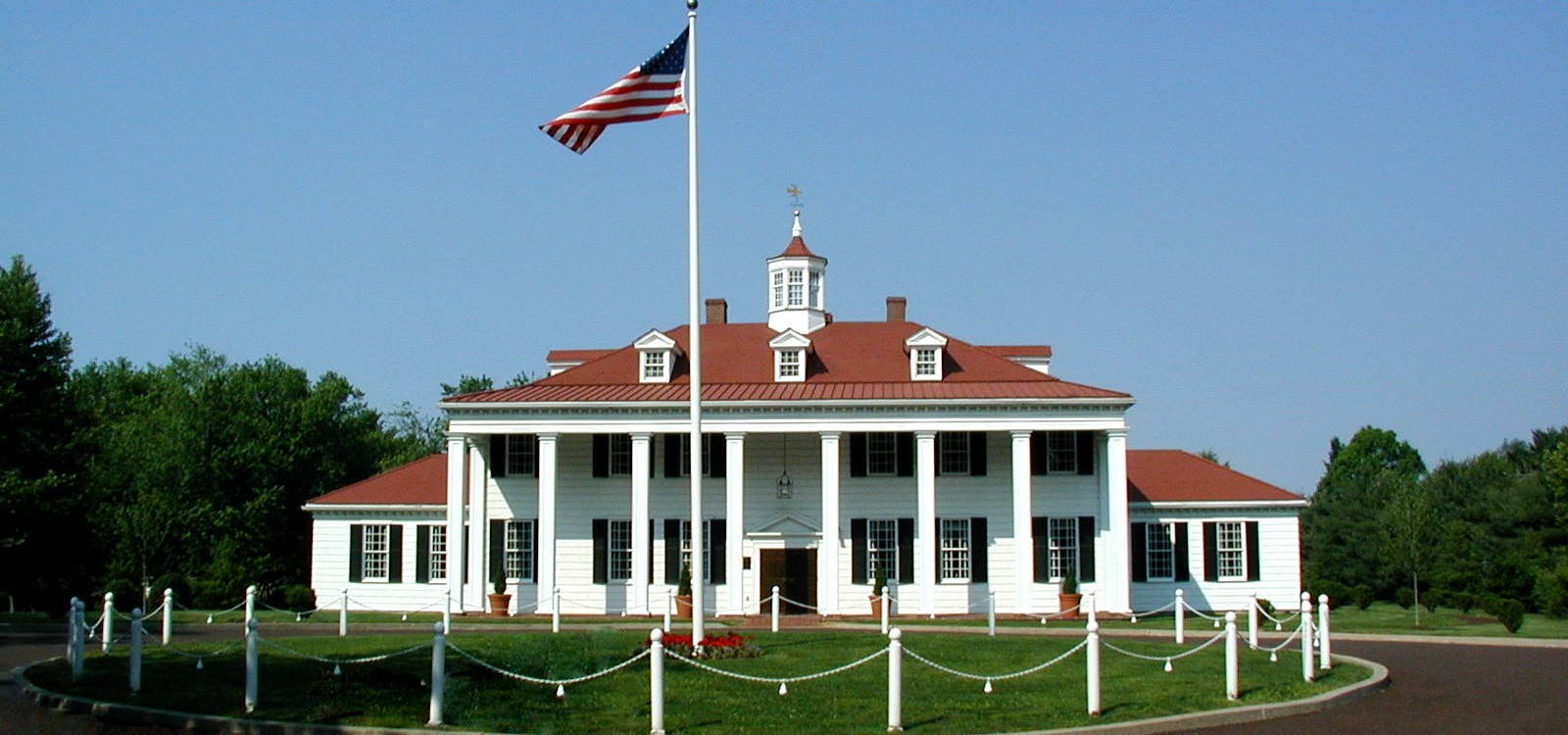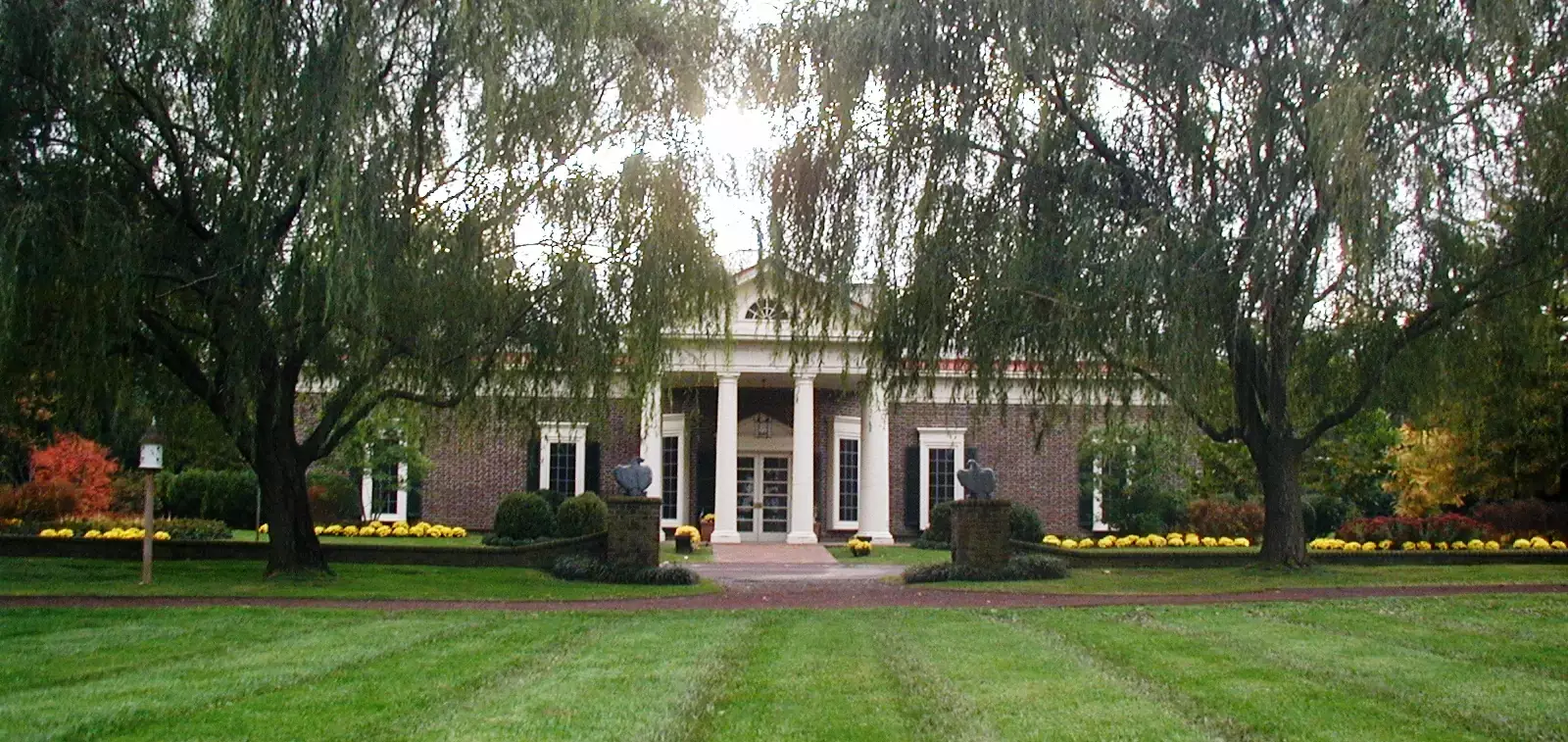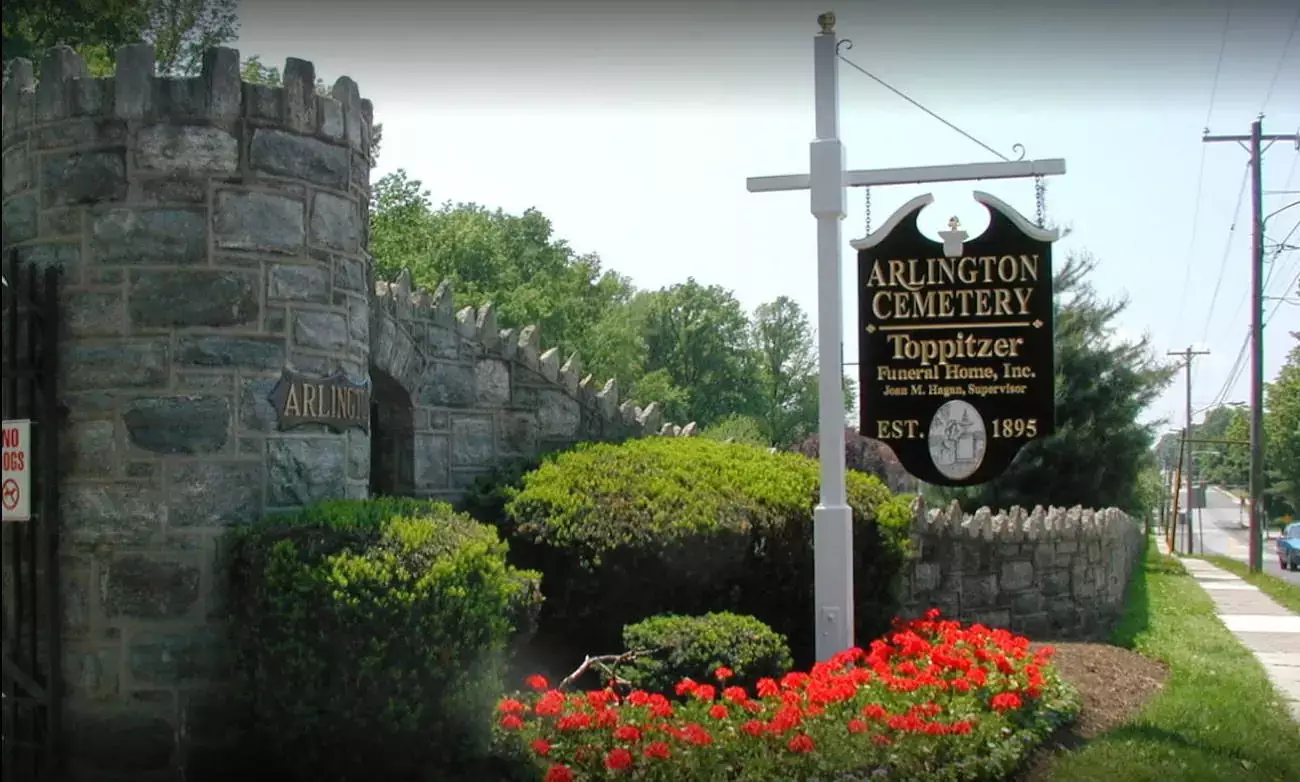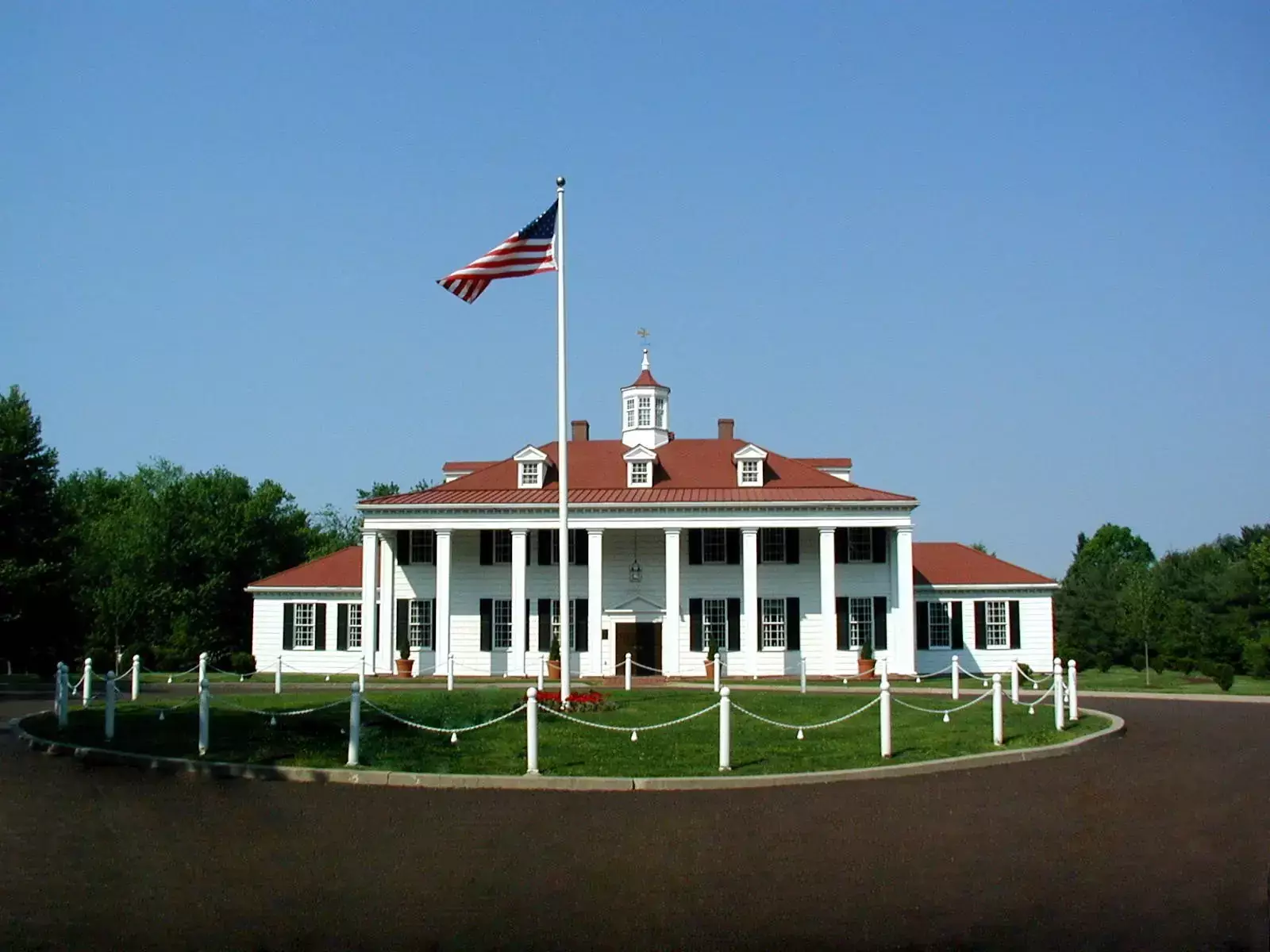 A tradition of excellence
Over 100 years ago, Arlington Cemetery's original Board of Trustees envisioned this rural property in Drexel Hill, Pennsylvania as a community cemetery where people could find comfort among ancestors.
Today, Arlington's 130 acres are a beautiful, noble resting place, providing permanent memorialization for the departed, and a source of serenity for visitors. Families come here to remember a loved one, to pay respect to an ancestor they never met, and to leave with a feeling of connection to their past and a sense of peace.
The services and options we offer have continued to expand. Everything you need for a funeral, cremation, and burial can now be arranged in one convenient location. Toppitzer Funeral Home is now located on the Cemetery grounds to assist with funeral arrangements. Our Greenhouse offers flowers. And memorials, mausoleums, and inscriptions can be purchased in our office.
American history is intertwined throughout Arlington Cemetery. It can be observed in the architecture, the people, and the events we commemorate. It is our desire to continue an association with our nation's past through the history of the families interred here.
Together, we can help you preserve your family history along with America's history.
"Everyone was extremely kind and caring. I knew I was in good hands with Ed. He willingly gave me his time and advice. Because I was feeling distraught over the loss of my mother, I was appreciative of the guidance I received. I love the fact that you have a chapel within the funeral home."

– June G.
"Top-Notch – Showed genuine concern and care for the family – handled all matters pertaining to my husband's funeral, etc. Helped us have a celebration of my husband's life. …you gave the family what we wanted – to celebrate this man's life. And you embraced his wife, children, and grandchildren, and gave them comfort."

– Margaret T.
"Mr. Papp, on behalf of my entire family, I wanted you to thank you for your kindness and gentle handling of my Mother's service on Nov. 4th. Everything was as beautiful as you promised. Mom would have loved everything. We thank you for all of your assistance. We would not have been able to do this without your help. In gratitude, …"

– the K. Family and the V. Family
"I would recommend Toppitzer's without reservation. Joan Hagan was great. She has helped me bury two family members and did an excellent job. She's professional and compassionate – a perfect combination."

– Denise G.
"Joan, my family and I thank you for the beautiful farewell to my wife, Alice. Your kind understanding of our needs was so very helpful to me. And there is not enough words that I can find to say how I feel about your service and kindness to me during the saddest time of my life. Again, my heartfelt thanks to you and your staff."

– Samuel B.
"Our funeral director, Edward Papp, is a courteous, warm, caring, and competent representative of Toppitzer, who treated our family with respect and sympathy. He focused on those items which were important for our family to address during the time of the funeral, checking with us to determine that we had not forgotten anything. He was extremely helpful in the arrangements for the funeral, and, during the funeral, made certain that the order of the service and burial were in order."

– Ruth K.
"We were 200 miles from Arlington. It was comforting to have a professional like Joan satisfy all our needs during an emotional time. When I was a child sixty years ago, I heard family members say Toppitzer Funeral Home was the best. I believe this to be true!"

– Earle H.